Follow the Red Fox and...
...Learn the art of stealth. Blend into your surroundings. Become one with your environment. Be fluid and adaptable. Be quick and creative at problem solving. Practice patience and perseverance. Think outside of the box. Play your strategy carefully. Use your intelligence and wisdom. Trust your intuition. Focus on your natural gifts. Be cunning and clever while moving away from tricky situations.  Become a survival expert. Turn circumstances to your advantage. Create the right moment.
Hello! I am Rodrigo, a certified yoga teacher, and martial artist, holding a black belt in Brazilian Jiu-Jitsu (1. Degree), which I have been teaching since 2010 (and training my whole life!). While working on obtaining a Master's degree in engineering here in Berlin, I also became attracted to the path of yoga, seeking a deeper philosophical knowledge about life. My work as an engineer has not been fulfilling and my master studies have not been meaningful, but my exposure to yoga and other philosophical systems lead me to explore new ways of thinking. After taking a sabbatical year in 2015, hiking in the mountains of South America, I realized how everything is interconnected and nowadays I use the perfect combination of Jiu-Jitsu and yoga as tools to express some of my ideas. I am very open-minded towards different possibilities for inner growth, and I am continuously studying and experiencing new aspects of reality. Through the holistic approach to yoga and martial arts and my knowledge engineering (yes, I decided to stop fixing machines and focusing on more complex systems - like humans : ) I can be able to share my skills and promote wellbeing. I see the influence these teachings and experiences have had on my own life and I am at service to help others to also benefit from them.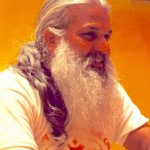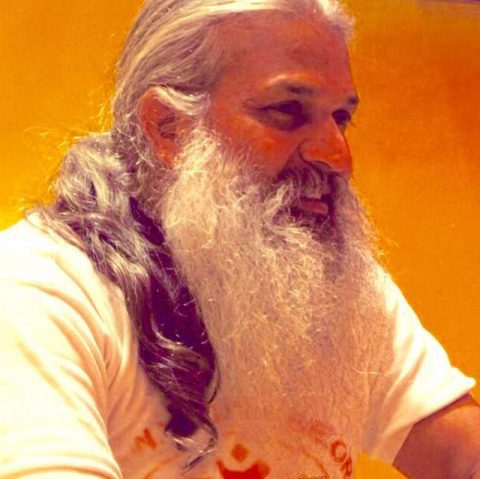 I had the pleasure of having Rodrigo as one of my students during a yoga teacher training in Berlin in 2016. He is very insightful, patient, diligent and intuitive. He understands how the body and mind need to work together. By combining his yoga training and martial arts background he can offer a wide variety of programs which promote both physical and mental well being. Besides all his knowledge and teaching skills I found him to be a very kind soul. I recommend anyone to share his wisdom and presence to add more value and beauty to their lives.
I had the pleasure to study BJJ with Rodrigo for around 30 private sessions by now. He is very passionate teacher with real interest in developing his students in a safe, progressive and mature way. It's hard to find someone who can guide you with more just the technical success takeininto account. Rodrigo brings to the table elements of health, tactics and strategy, longevity in the practice, balance, discovery and psychology. To sum up: Highly recommended and big thumbs up!

Learning from Rodrigo is a wonderful experience and a smooth entry into the world of BJJ. Rodrigo manage to make order and sense in a very complex system, and every class builds up on the prior class so you get a feeling of continuity and process. Rodrigo lives and breath BJJ and it is shown in the way he teaches, he is very passionate about the teaching process and experience the success of the student as if it was his own. I cannot recommend him more for people who are interested in learning BJJ.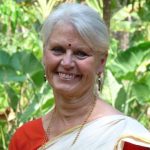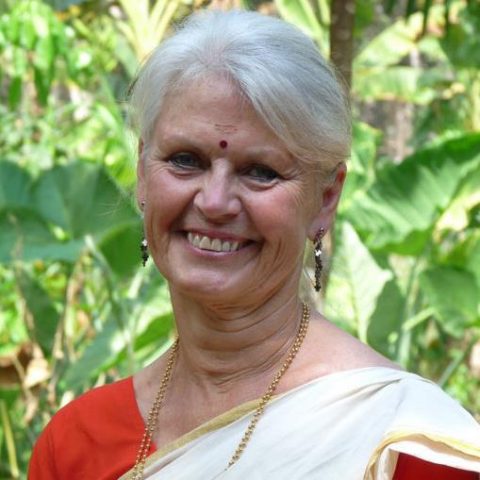 Alice Elizabeth Beauchemin
Yoga teacher at Kailash Tribal school
I do not hesitate to put my trust in Rodrigo. He can guide you through his intuition and knowledge on your path to a serene state

Ricardo "Rico" Vieira
CheckMat Co-Founder | Headcoach of CheckMat Europe
We are starting an exciting new project: I will be the Head of CheckMat Europe under the leadership of my brother, Leo Vieira. We will begin in Germany, where we will unify the group to form a solid foundation. This will lend structure and direction to the German Brazilian Jiu-Jitsu scene. One of the key references for our team in this country is Rodrigo, a black belt who embodies the essence of BJJ. He has all the technical skills and requirements to represent the CheckMat Team. Together, we can make CheckMat Germany competitive in the major BJJ events around the world in just a few years.
In mehr als drei Jahrzehnten Kampfsport sind mir viele Menschen begegnet. Als Kommentator von We Love MMA habe ich hunderte Kämpfe analysiert und Trainer bei der Arbeit beobachten können. Rodrigo sticht unter ihnen auch durch seine offene und positive Art hervor. Er bringt seine Geschmeidigkeit aus dem Yoga mit in den Flow des BJJ. Es sind nicht nur unterschiedliche Techniken, ihm geht es um die Konzepte und Prinzipien mit denen wir diese verwenden. Sein Verständnis des Kämpfens wächst so über eine rein physikalisches Handlung hinaus, zu einer Art des Denkens und Verstehens. Selbst für erfahrene Kampfsportler bietet Rodrigos Unterricht viele spannende Anregungen und Reflektionen. Die vermittelten Konzepte helfen auch AnfängerInnen neu erlernte Techniken besser zu ordnen und auch die einzelne Technik leichter anzuwenden. Die perfekte Ergänzung dazu bietet sein Yoga. Da ich darin aber kein Experte bin überlasse ich das Urteil denen die mehr Erfahrung haben. Für mich war das erste Seminarwochenende mit ihm eine positive Überraschung. Neues erlernt, bekanntes systematisiert, interessante Anregungen und Gespräche und nicht zuletzt: viel Freude am Training.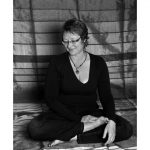 I am so lucky as to know Rodrigo and his yoga teachings - and I am a better soul for it! He has deep knowledge and wisdom, he sees and understands where you are and helps you on in your yoga as well in your development. As a yoga virgin you are in a safe harbor - and as a yoga oldie you're in hands willing to push you AND catch you, if needed. For me he is somebody I trust with my mind and my body - he balances the yin and the yang of the world perfectly.
I give the warmest and most respectful of recommendations to Rodrigo.
Private class
You can book your private class session today.